Jamison Industries Inc.
12669 Delta St.
Taylor, MI 48180
Phone:734-946-3088
Fax: 734-946-3089

info@jamisonind.com

Precision CNC Machined Components
Products for many industries: Automotive, Automatic Transmission, Air Bag, Anti-Lock Brakes, Specialty Fasteners, Power Steering, Nuts, Bolts, Studs, Standoffs, Military, Aerospace, Steering Column, Fuel Rail Fittings, Anti-Indexing sleeves, and many more.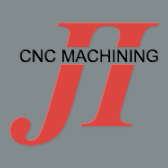 Jamison Industries Inc. - 12669 Delta St. Taylor, MI 48180 - Phone:734-946-3088 - Fax:734-946-3089 (Contact Us Here)




All orders must be accompanied by a purchase order before work will begin. Entire quantity quoted (+/-5%) must be order at one time for price to be valid. Order cancellation charges may be applied if order is already in process. This is only an estimate based on information given at the time of quote. Price subject to change upon final approval and the volatile conditions and non-predictability of the metal markets. Delivery contingent upon date ordered and material availability at time of order. All quotes are based on a +/-5% quantity variation. If PPAP requirements are not specified or ordered, customer is waiving PPAP requirements. There will be an additional charge for PPAP requirements. All tooling and gauging, if any, to remain property of Jamison Industries unless otherwise specified. All quotes are in U.S. currency. All quotes are F.O.B. Taylor, MI unless otherwise specified. Above terms based upon credit approval.


Jamison Industries Inc. - 12669 Delta St. Taylor, MI 48180 - Phone:734-946-3088 - Fax:734-946-3089 (Contact Us Here)